Pure Massage Wax / Balm 4kg (large pail)
$135.00
Pure Massage Wax – 4kg
Please allow 5 days for manufacturing of the larger 4kg pots of Massage Wax.  It's a win-win-win, your massage wax is fresh and you're saving money and helping create less plastic waste.
My most popular selling Massage Wax is available in a large 4kg pail.  A saving of $50 when comparing to the 500g smaller pots.
Easy to use massage wax with base ingredients, rice bran oil and beeswax.  A gentle scent of beeswax for your massage and body work.
Pure Massage Wax is safe to use for almost all skin types.
Ideal for those with sensitive skin.  May use with pregnancy massage.  Great for children and the elderly.
External use only and patch test before use.
Available on backorder
Description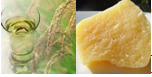 4kg Pure Massage Wax contains RiceBran Oil, Bees Wax gentle fragrance of beeswax
Pure Massage Wax is our most popular massage wax contains essential nutrients for the skin.  Softens, re-hydrates and nourishes most skin types.
A must in all therapy clinics as the Pure Blend is ideal to use for children, pregnancy, hyper-sensitive, the elderly and those with diagnosed health conditions.  Pure massage wax contains no Arnica and can be used for most people with health related issues. You may add your own essential oils to create your own unique blend.
Moisturizes Skin
Beeswax is an amazing way to moisturize the skin. It can help protect and repair rough, dry or chapped skin because it has the ability to lock in moisture.
Beeswax has rich vitamin A content and emollient properties, which soften and rehydrate the skin.  Another benefit to its use is that it won't clog pores.
In addition to being a natural moisturizer that treats dry skin, you can use it daily to help prevent dry skin in the first place.  Pure Massage Wax is great for this.
If you are looking for a Massage Wax with essential oils already added you might like Sports Massage Wax
Additional information
| | |
| --- | --- |
| Weight | 4 kg |
| Dimensions | 21 × 21 × 21 cm |